This fall, make sure your house is ready for the colder weather ahead. As winter approaches, a lot of new hazards can affect your home. Stay safe, comfortable, and prepared by getting started on your fall checklist today.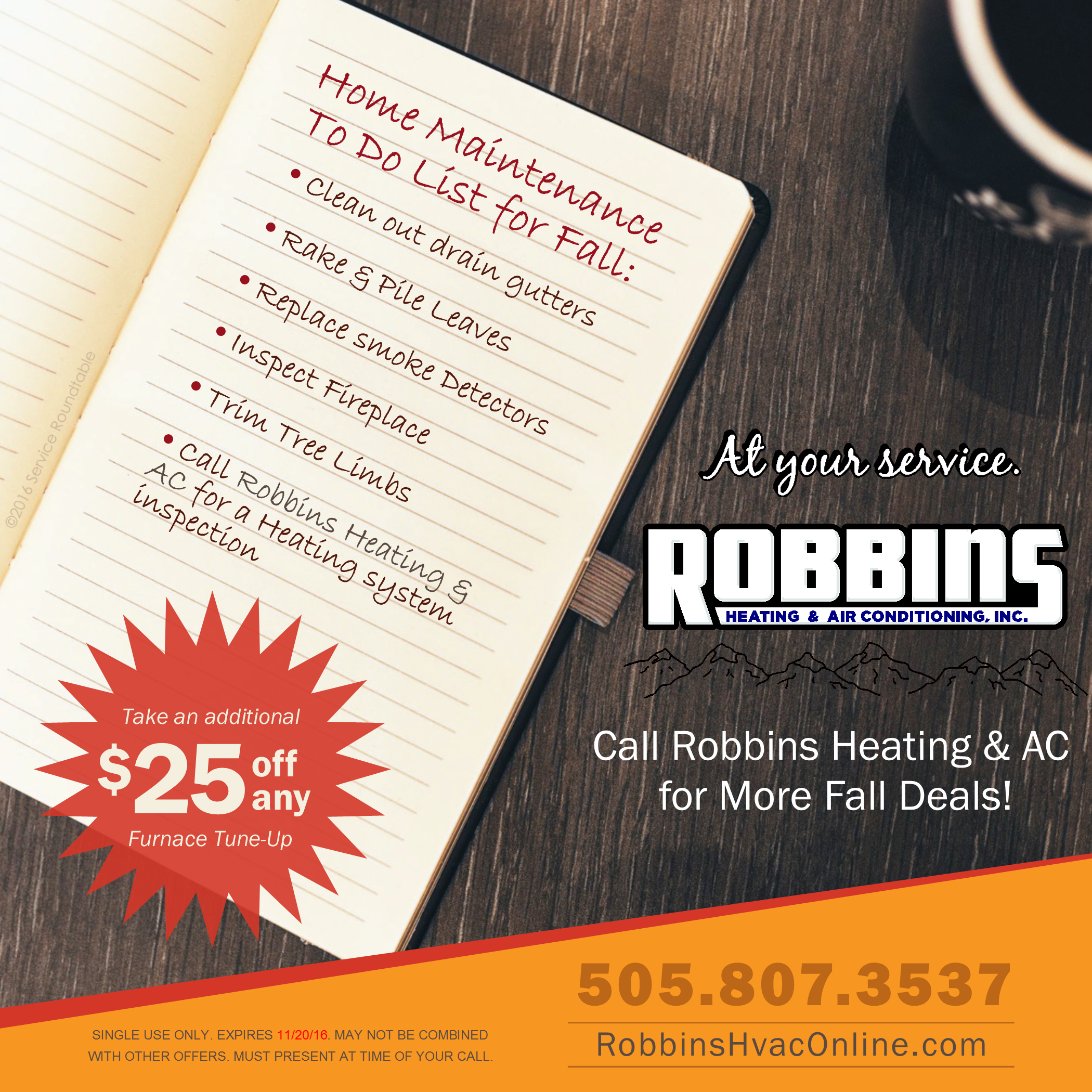 Clean out rain gutters
Cold, damp weather can cause rain gutters to overflow! Wherever you are, make sure your rain gutters are cleaned out and ready for the rainy or snowy season. Get a sturdy ladder, a hose with a spray nozzle, some gloves, and a scoop, and clear out downspouts as well.
Rake and Pile Leaves
We know it's a bit of an annoyance, but you'll be grateful when your garden is cleaned up, allowing your lawn to breathe, grow, and stay healthy.
Replace Smoke Detectors and Change the Batteries
According to the National Fire Protection Association, you should replace your smoke alarm every ten years. There should be a date of manufacture on the back of the unit. Otherwise, change batteries every six months (during spring and fall maintenance!), and test the smoke alarm once a month.
Inspect the Fireplace
Have a professional chimney sweep take a look at your fireplace and chimney each year, especially if you use yours every winter.
Trim Tree Limbs
Fall is the best time to trim back tree branches. You should trim trees regularly to remove dead limbs or those that are growing in improperly, or if you want to allow more light to reach the lawn underneath.
Schedule a Heating System Inspection
Schedule a heating system inspection this year and every year, so that you know your heater is operating safely and efficiently. If there is something wrong with your heater, a technician will let you know so that you can schedule the services you need to get through the colder days with ease.
Finish your fall checklist with a heating system inspection in Farmington, NM from the friendly folks at Robbins Heating & Air Conditioning, Inc. For a limited time, take an additional $25 off any furnace tune-up. Call us to learn more about our fall deals!